Found the perfect home? We can help you find the perfect mortgage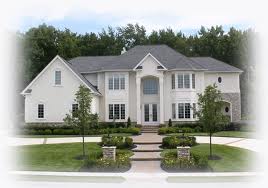 Buying a home is one of the biggest purchases most of us make. House hunting can be exciting and disappointing at the same time. Some people find the perfect home in three days, for others, it can take months.
We've seen it all. And we understand how you feel. Once you finally find the perfect home, let us help you quickly find the perfect mortgage.
A review of our Loan Programs. appears on this website. Call or e-mail us and we'll develop a personalized quote.
Are you already living in your dream home? Maybe it can be even dreamier with a lower monthly mortgage payment! Refinancing could be the way to go. Check it out with our Refinance Mortgage Calculator.
Or, try out our Debt Consolidation Mortgage Calculator to see if a home equity loan or second mortgage would work for you.
Buying a home is a big investment. We can be there with you every step of the way. Our company has been in this business for a long time, and we invite you to put our experience and expertise to work for you.
Howard Sears President Canyon Oaks Mortgage

5655 Lindero Canyon Rd. Suite 603

Westlake Village, CA 91362

Office Phone: 818-735-0884

Fax: 818-735-0886

Toll Free Phone: 877-706-5790

Enthusiasm working for you
Helping people make one of their most important decisions is a serious responsibility, but something that I enjoy doing. This enthusiasm and hard work will benefit you and help reduce the stress and anxiety often associated with real estate transactions.
Established Credibility
I have many years of experience and knowledge working in this industry. I can say with confidence that I'll get the job done right.
Ask us about our No Cost, No Fee loans!

Call us or fill out the for daily interest rates.